Įvadas
Crocheting is a wonderful craft that allows you to create beautiful and unique items. One important aspect of crocheting is creating clear and visually appealing patterns that can be easily understood by others. In this digital age, there are several powerful design tools available to assist you in creating crochet patterns. In this blog post, we will explore how you can use three popular apps – Canva, Inkscape and Adobe Creative Cloud – to simplify and enhance your crochet pattern creation process.
Canva – Pattern Document Creation
Canva is a versatile platform that offers a wide range of features suitable for creating visually appealing crochet pattern documents. Here's how Canva can benefit your pattern creation process:
Templates
Canva provides an extensive collection of customizable templates, including ones specifically designed for documents like crochet patterns. These templates offer a starting point, helping you structure your patterns effectively and saving you time and effort.
Design Options
With Canva, you can easily add text, shapes, lines, and images to your crochet pattern document. You can also customize the colors, fonts, and backgrounds to match your personal style or branding. The drag-and-drop interface makes it easy to arrange and edit elements.
Print-Friendly Options
Canva allows you to download your patterns as PDFs, ensuring that they are printable and can be easily shared with others. You can also adjust the document size to fit different paper dimensions, making it convenient for users worldwide.
Accessibility
Canva provides free access to a wide range of its functionality, making it an attractive option for budget-conscious crafters. You can take advantage of the vast library of templates, design elements, and customization options without any financial constraints. While Canva does offer premium features and content through a subscription plan, most of the essential tools and resources are available for free, allowing you to create stunning crochet patterns without breaking the bank.
Inkscape – Crochet Diagram And Color Scheme
Inkscape's vector-based design capabilities make it an excellent choice for crafting precise and scalable crochet diagrams and color schemes. With Inkscape, you can easily create stitch charts, diagrams, and visual representations of your crochet patterns. Here's how Inkscape can assist you in diagram creation:
Stitch Font Support
Inkscape offers compatibility with various fonts, including the stitch fonts, specifically designed for crochet pattern creation. Stitch font provides a library of crochet symbols that can be effortlessly incorporated into your diagrams. Stitch symbols can be easily resized, rotated, and arranged to represent different stitches or techniques.
Grids And Guides
Inkscape allows you to create custom grids and guides, enabling you to accurately position and align your crochet symbols within the diagram. These grids and guides serve as invaluable aids in maintaining consistency and ensuring clarity.
Path Editing
Inkscape's path editing tools empower you to design your own crochet symbols or modify existing ones. You can create custom stitches, borders, or other design elements by manipulating the paths and nodes of your symbols. This flexibility allows for greater personalization and creativity in your patterns.
Accessibilty
Similar to Canva, Inkscape offers a remarkable advantage in terms of accessibility and affordability. Inkscape is an open-source software, which means it is freely available for everyone to download and use. This makes it an ideal choice for crocheters looking to create crochet patterns without any financial burden. With Inkscape, you can enjoy the full range of design features and tools without the need for a costly software license. Whether you are a beginner or an experienced designer, Inkscape provides a cost-effective solution for creating intricate crochet diagrams, custom symbols, and stunning pattern visuals to bring your creative vision to life.
Adobe Creative Cloud – Picture Editing, Tutorial Videos
Adobe Creative Cloud is a suite of powerful design tools, including Photoshop and Lightroom and Rush, which can greatly enhance your crochet pattern creation process. While Adobe Creative Cloud requires a subscription, it provides unparalleled flexibility and professional-grade capabilities:
Lightroom
Lightroom offers a wide range of editing options specifically tailored for photographers. You can adjust exposure, colors, white balance, and sharpness to make your crochet images pop. Lightroom also provides batch processing, enabling you to edit multiple photos simultaneously.
Photoshop
Photoshop is a versatile image editing software that provides advanced editing features for precise adjustments. You can remove backgrounds, retouch images, add text overlays, and create composite images to showcase your crochet patterns in a visually stunning way.
Premiere Rush
Premiere Rush is a user-friendly video editing app that allows you to create engaging step-by-step videos to accompany your crochet patterns. Premiere Rush provides tools for trimming, cropping, adding transitions, and adjusting audio to create seamless and professional-looking videos. Also Premiere Rush enables you to overlay text, icons, and graphics onto your videos. You can add subtitles, stitch counts, or important instructions to guide viewers through the pattern. These visual elements enhance clarity and make it easier for others to follow along. With Premiere Rush you can start for free or get Premiere Rush as part of the Creative Cloud Express plan.
Accessibility
Adobe Creative Cloud operates on a subscription-based model, which allows users to access a wide range of professional-grade software, including Lightroom, Photoshop, and Rush. While the subscription does come with a cost, it provides great value considering the extensive features and capabilities of the software. Adobe offers different subscription plans to cater to various needs and budgets, ensuring that crocheters can choose an option that suits them best. The flexibility and comprehensive nature of Adobe Creative Cloud make it a worthwhile investment for those seeking advanced editing, design, and video creation tools to take their crochet pattern creation to the next level.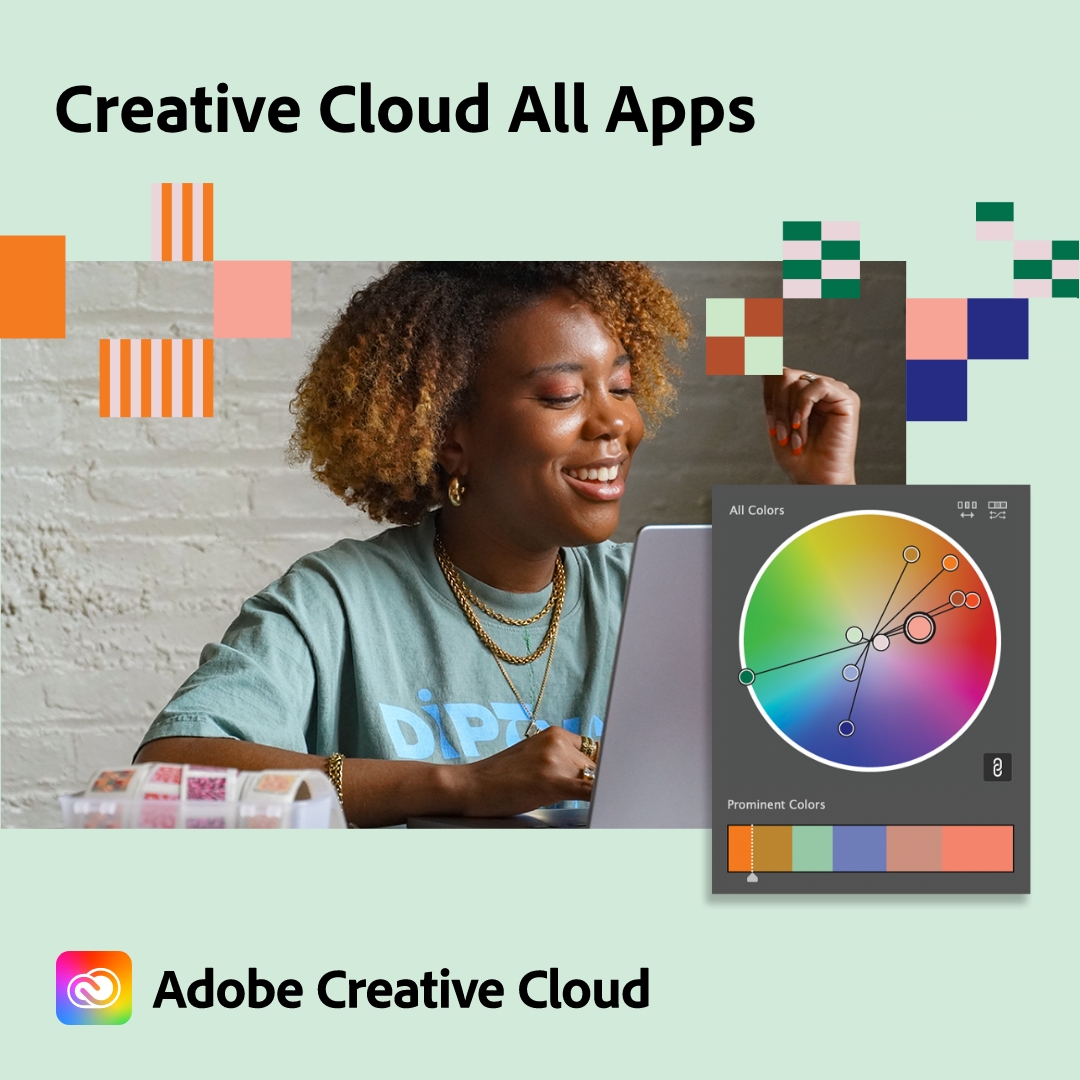 Apibendrinant
Canva, Inkscape, and Adobe Creative Cloud are valuable tools that can streamline and enhance your crochet pattern creation process. Whether you prefer a user-friendly interface like Canva or require more advanced capabilities offered by Inkscape and Adobe Creative Cloud, these apps provide a range of features to suit every crocheter's needs. By leveraging the power of these design tools, you can create professional-looking crochet patterns that are visually appealing, accurate, and easily understood by others.
Smagaus nėrimo!
Disclaimer: This post contains affiliate links. That means that I am awarded a small commission for purchases made through them, at no added cost for you.